Youngman Electric – Grande Prairie's Residential & Commercial Electrical specialists
At Youngman Electric, Our Master Electrician will Never Leave You in The Dark
Youngman Electric is a full service electrical company available for any situation you can think of! Experts at thinking outside the box, your electrical challenge is our specialty. From new construction to electrical upgrades to innovations you haven't even dreamt of, you can be sure to find electrical solutions when you call us.

Grande Prairie's Electrical Services
We pride ourselves on giving you the education you need to make an informed decision, and the confidence to know you've chosen the best! Click on the topics below for more information on your electrical needs:

Testimonials
Christa and her crew are very professional and help me help my clients when my jobs require electrical alterations. The company does great work and I would highly recommend them for any electrical projects you may have. Two thumbs up!

Christa Youngman and her Crew are amazing!!! Professional and efficient. Very speedy to help you when you are in need and the best customer service. Honest, reliable and cost was very fair!!! Definitely recommend Youngman Electric.

Christa has been fantastic to deal with! She was really conscious of our budget and was great at communicating with us every step of the way. As someone who isn't experienced with electrical I could see their work was executed very neatly and with care. We will definitely recommend them to anyone who needs an electrician. Thank you guys!
What Sets Youngman Electric Apart?
Education! We're a smaller, tight nit company that thrives on seeing our clients happy. We are constantly upgrading our electrical skills and knowledge to ensure that we can provide you with top of the line services and products for a competitive price. Christa Youngman is a Master Electrician that holds her team to an extremely high standard and values education. From your quote to your final switch install, Youngman Electric will go above and beyond to ensure your family's safety and your peace of mind.
What Do You Need To Know When Reading Your Quote?
A lot of quotes homeowners receive will state "based on minimum code requirements". This does not necessarily make for a functional home. Make sure you ask questions, ask for credentials, and do your research before hiring an electrician to work on your home. Here are some examples of issues we address in our quotations:
Example 1: Your bathroom plug trips when you use anything in it (or your lights start to strobe).
Our Company Standard: We dedicate a circuit strictly for the bathroom to avoid this common mishap.
Example 2: Your garage is all on the same breaker so every time you run the air compressor and someone uses the chop saw the whole place goes out.
Our Company Standard: We wire 2 circuits in the garage to avoid this handy man nightmare.
Example 3: There are no lights in your living room,  just one pesky switch receptacle.
Our Company Standard: We suggest new light locations with high efficient chandeliers, ceiling fans or pot lights to brighten up your home without adding to your electrical bill.
Example 4: Seeing all the cords draped down the wall from your TV wall mount to the consoles underneath.
Our Company Standard: We can install a higher receptacle and create a wall sleeve to hide all your clutter.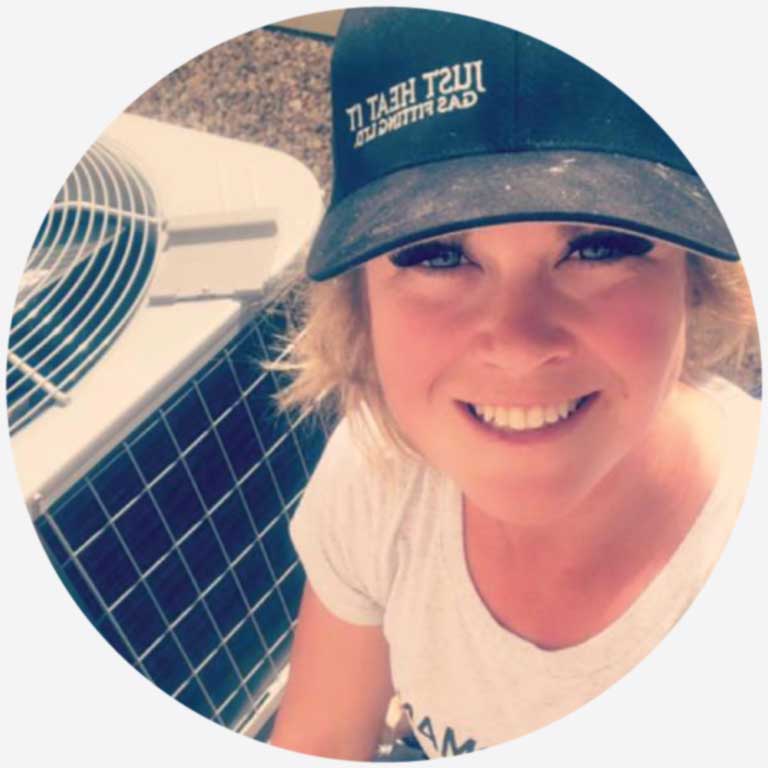 About Christa Youngman, Founder of Youngman Electric
"Christa Youngman, founder and owner/operator of Youngman Electric, is truly the heart of a movement in Grande Prairie Alberta.  She has stood up for women entrepreneurs everywhere, and is setting the bar for quality & workmanship, regardless of gender."
Born out of necessity, Youngman Electric started as a way for Christa to get out of the typical 9-5. An amazing mother, Christa she saw the opportunity for work / life balance in starting a new kind of business: a business that supported education and growth, and stands behind family, job satisfaction, and passion. Christa's vision of a company empowering people to lead balanced lives is a reality now, and thriving!
When you hear from Youngman Electric, you can expect to receive education, a fair estimate, and excellent work. Christa is continually upgrading her education and that of her team. Together, they are working to educate Grande Prairie on their electrical needs, usage, and potential.
The team at Youngman Electric is here to make your life easier! We will create a customized quote for you, give you the education necessary to make a qualified decision, and provide excellent workmanship. You are in good hands here!